Our Pick for Managing Your Content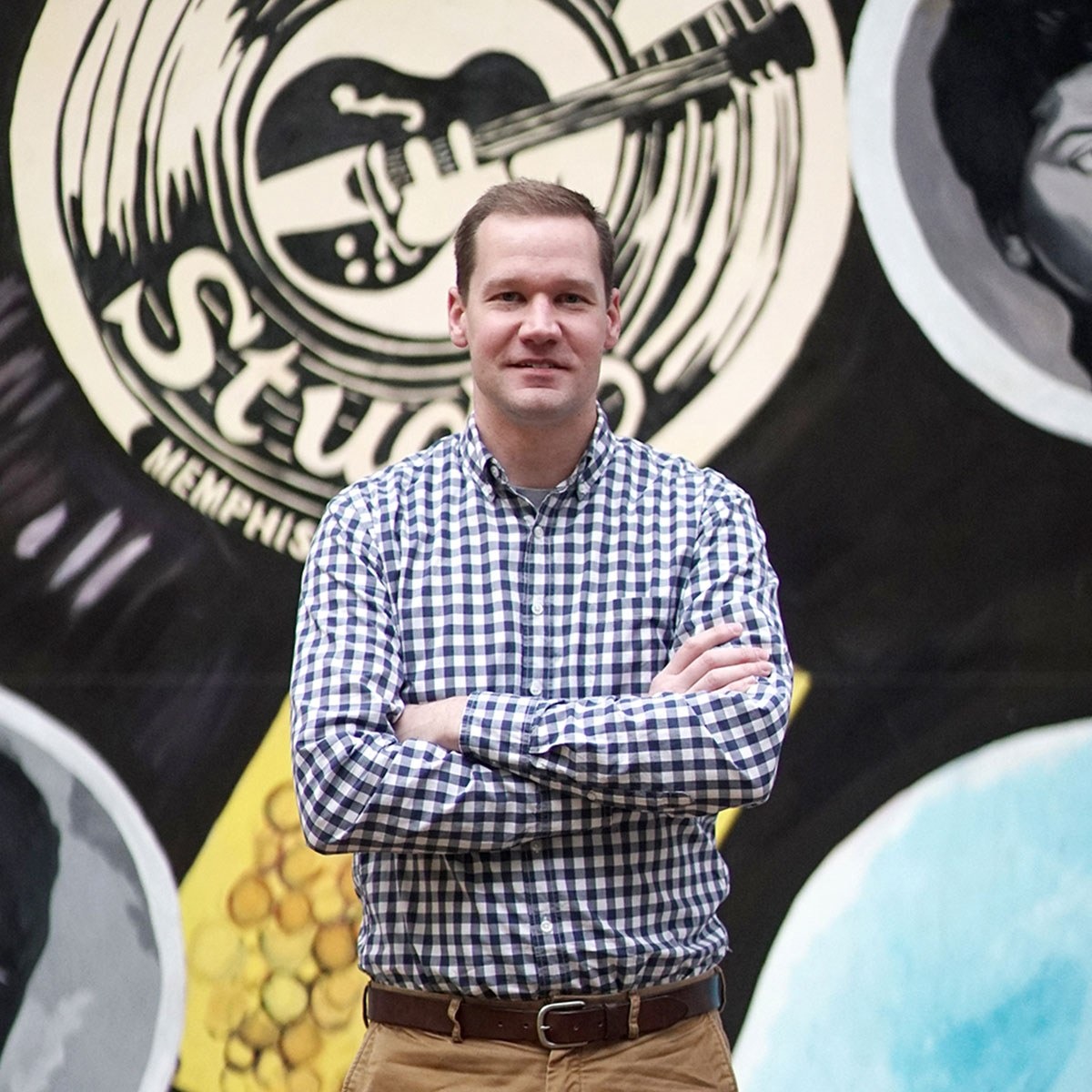 Written by:
Jeff Glenn
Web Director, Partner
Here at Paradigm, the client comes first. Period. This is true of anything from design and collateral to interactive and motion. And when it comes to websites, we believe that updating your site should be easy and something you feel comfortable tackling.
When updating text and images on your site is something you dread, it probably won't get done, and your site will become stale and outdated. Nobody wants that -- not you or your customers. Like it or not, customers look and form opinions about your business based on your site before ever talking to you. Having updated and relevant content is one way to show your customers you value your site and your business.
To make it as easy as possible, we take pride in crafting a Content Management System (CMS) that's custom to you -- hopefully taking away the dread of dealing with your site and maybe even making it enjoyable.
We've been building websites since '95 (when sites used to look like this) and have worked with many CMS's over the years: WordPress, Drupal, Joomla, homegrown solutions, and even Adobe Contribute (for those of you who remember). Some good, some bad, but the thing that always drives us to provide better solutions is client feedback. When a client says something is difficult to use, that's an alarm that drives us to fix and use better tools going forward.
At the end of the day, we consider ourselves to be CMS agnostic, meaning that if you, as a content creator, are set on using a particular content management system, we will work with you and provide an end product that you will enjoy.
But with that said, we lean heavily to a (somewhat) newcomer to the CMS scene: Craft CMS. Craft is open source, meaning there are tons of developers backing it and therefore it's always evolving and current with web technologies. There are a ton of advantages to Craft CMS, but we want to focus on how it will make your life easier when going through the website process and eventually updating the site once it's launched.

FLEXIBILITY
Craft makes no assumptions on what kind of site you need. The CMS can be used for anything from a simple 3-page brochure site to a global product catalog, with user management and custom functionality. With a system like that, our developers can create… well, anything. We aren't trying to fit you within certain limitations because Craft has very few.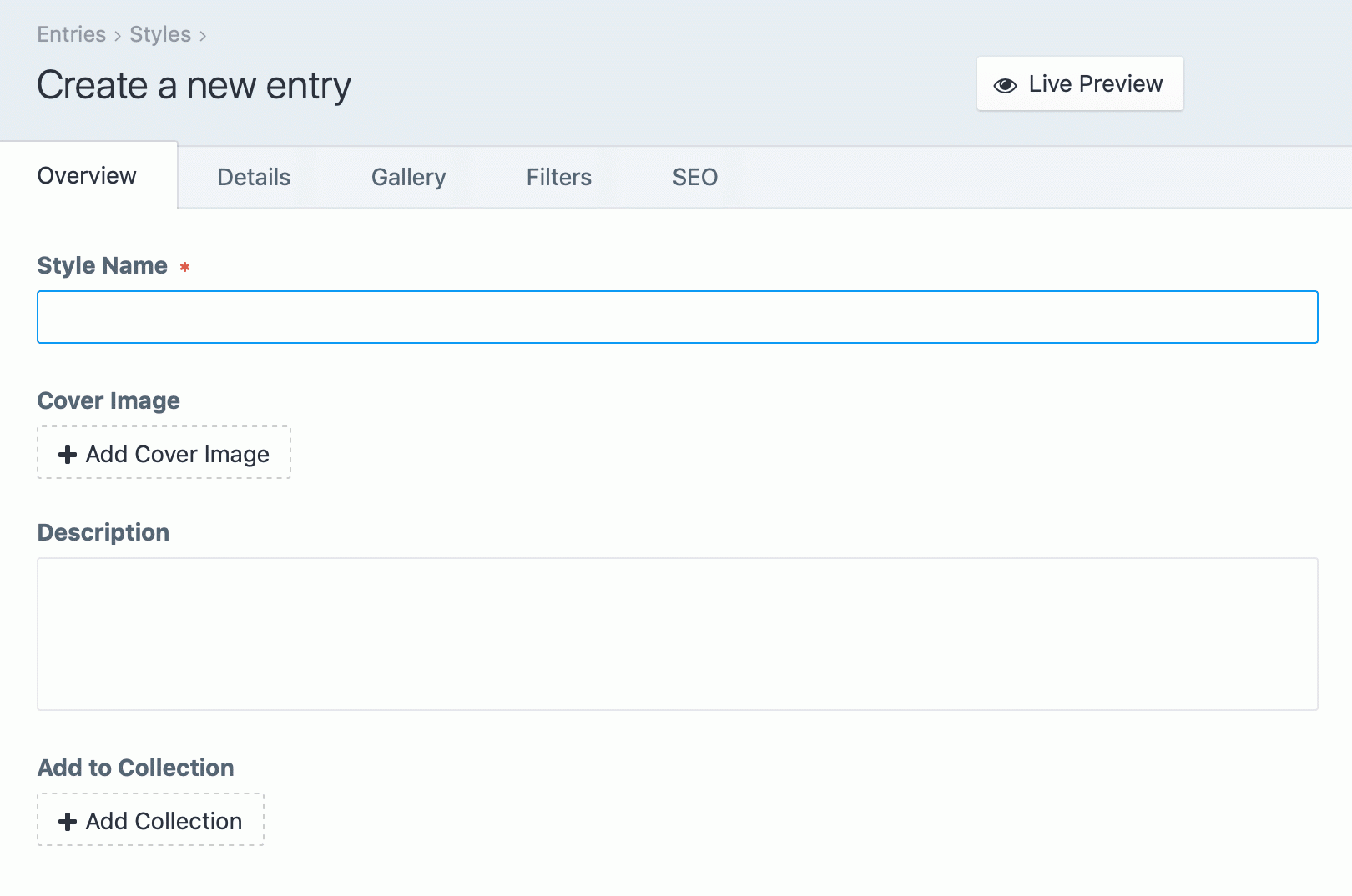 SIMPLE AND INTUITIVE CONTROL PANEL
Craft makes setting up the control panel a breeze. Pages, sections, and entry types are all clearly laid out and named correctly. Even the fields within the sections are clearly labeled. So when you have to edit an event, you're not having to find the "post," "page," or "article" the event is using. You are actually editing an event with the proper fields pertaining to that event.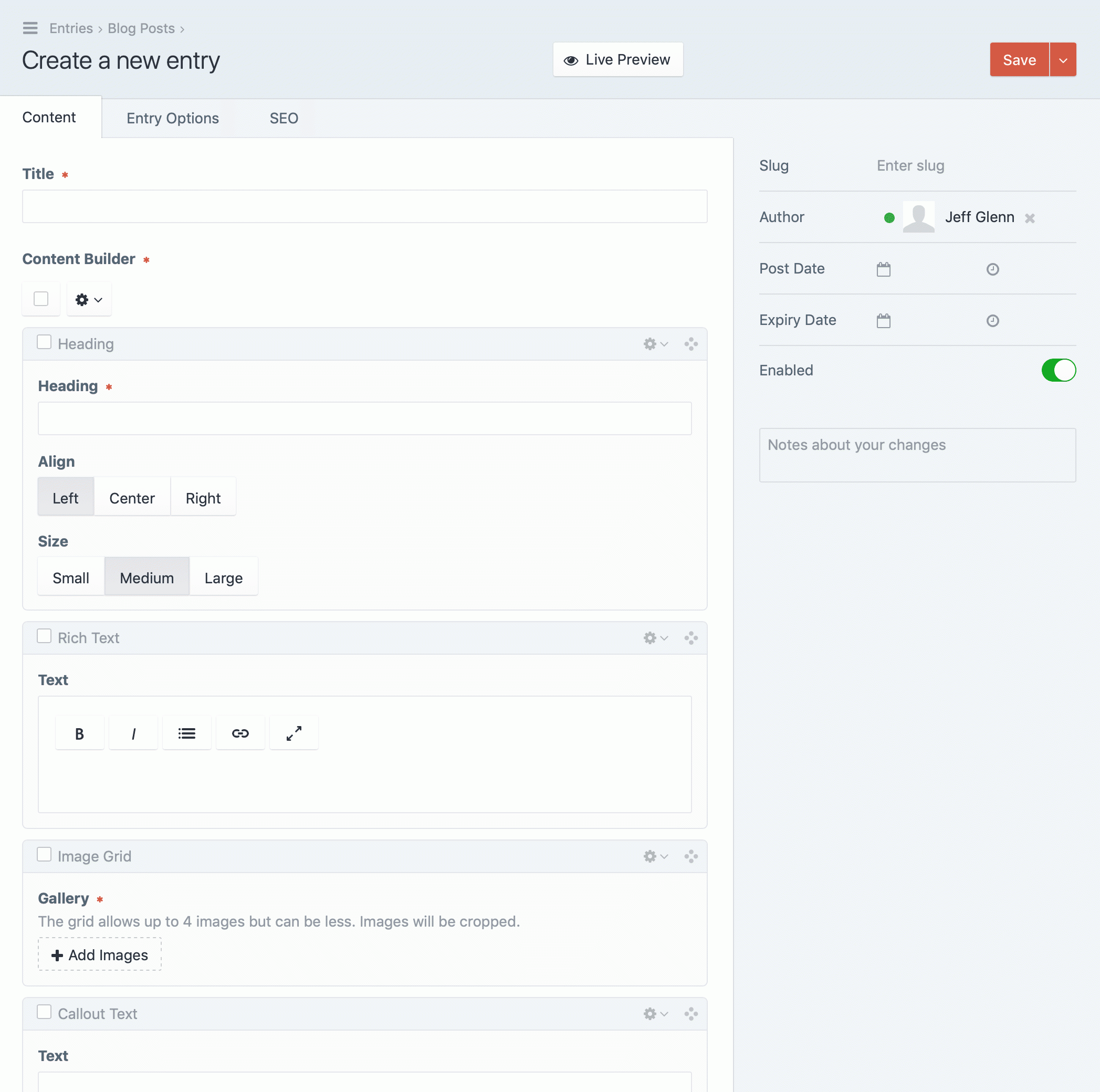 THE MATRIX
Matrix fields give clients more power than ever when it comes to content creating. Providing you with a set of tools, you can build certain pages how you like by creating content sections on the fly and dragging and dropping the order to create a truly custom page…that you created! (Even Neo would approve.)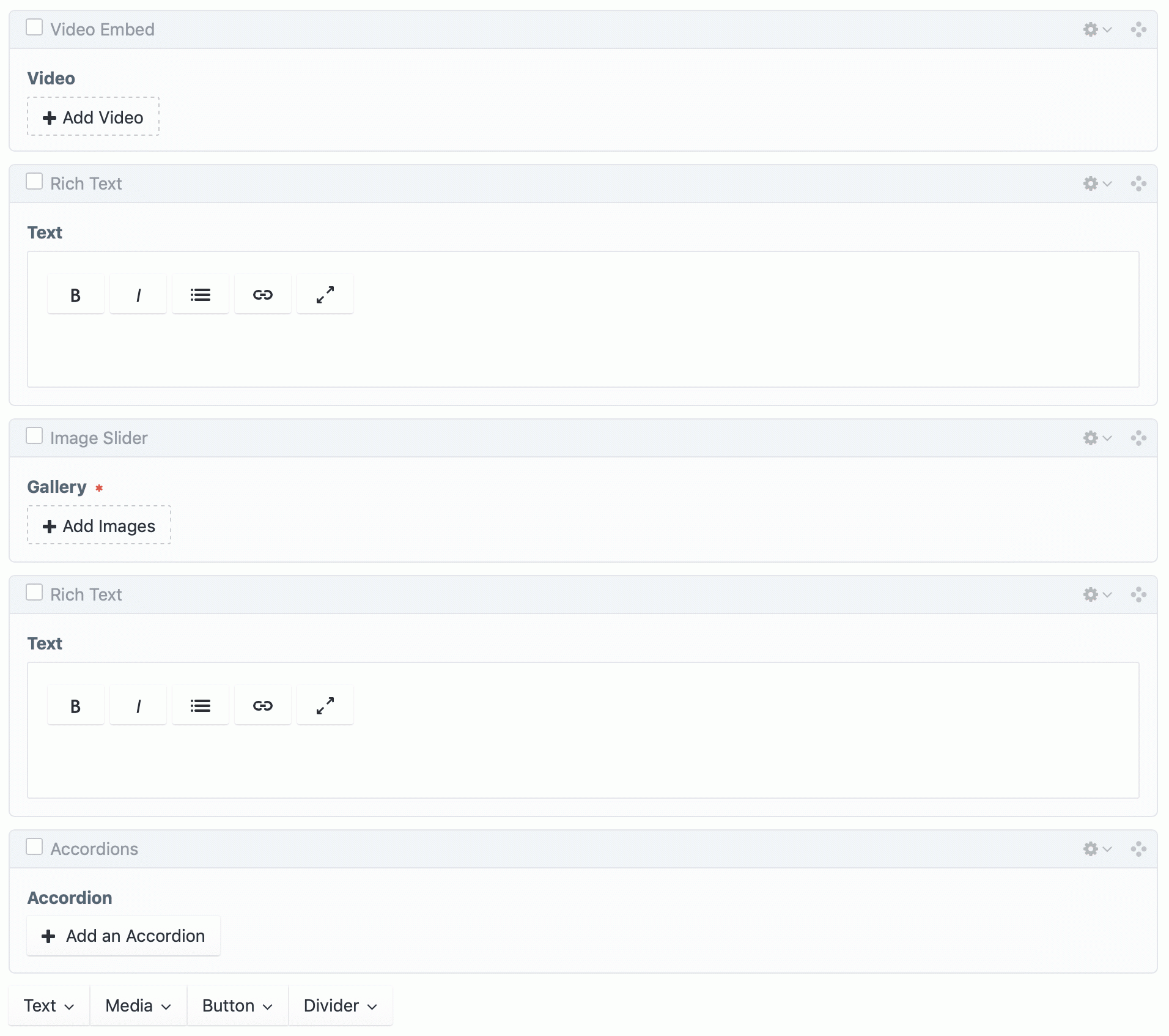 MULTI-SITE, MULTI-LINGUAL
Not every client requires a website that needs to be multi-lingual or run multiple sites from the same CMS, but if you do, Craft CMS has this ability at its core, and it's extremely powerful. You can create multiple entries, pages, etc. per location and either have these completely different or share pages across the different websites.
LIVE PREVIEW
Live preview is great. It's just like it sounds. When you are editing a page, you can see your changes updating the website in real time. The best part? Nothing is saved until you click that save button. So you can make changes, reorder sections, update images, and see how it's all going to look before ever committing to it. Commitment is tough; be sure before you hit save.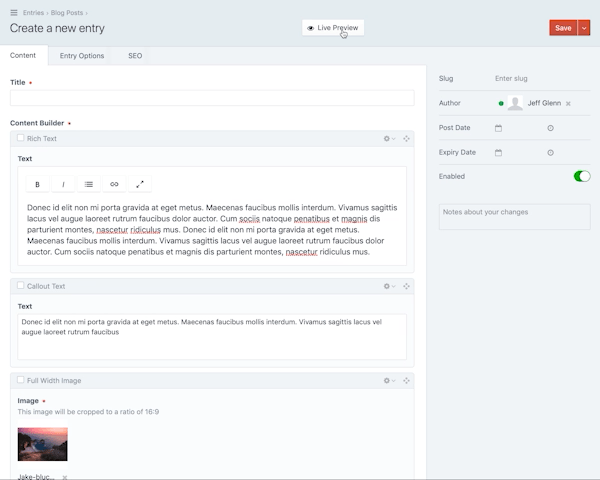 VERSIONS
Need to roll back to a previous version of an entry? We've got you covered. It's as easy as clicking a button. Enough said.
NOT AS POPULAR?
Hear me out: Craft CMS, with all of its great features and functionality built in, is not as popular as other CMS's out there. Why do you care? Well, it's not targeted as much for malicious code and therefore likely won't get hacked as often or as easily. Of course, I'm knocking on wood as I'm writing this, but it's certainly something to keep in mind.
These are still only a few reasons why we love Craft CMS so much and why we recommend it to our clients. There's even more to love once you jump in. If you have any specific questions, we would love to answer them for you. If you are on the fence on why Craft is so great, we can even set up a demo for you.
Building websites is hard, so let us make your part as easy as possible.