Project Insights: Healing Paws Animal Hospital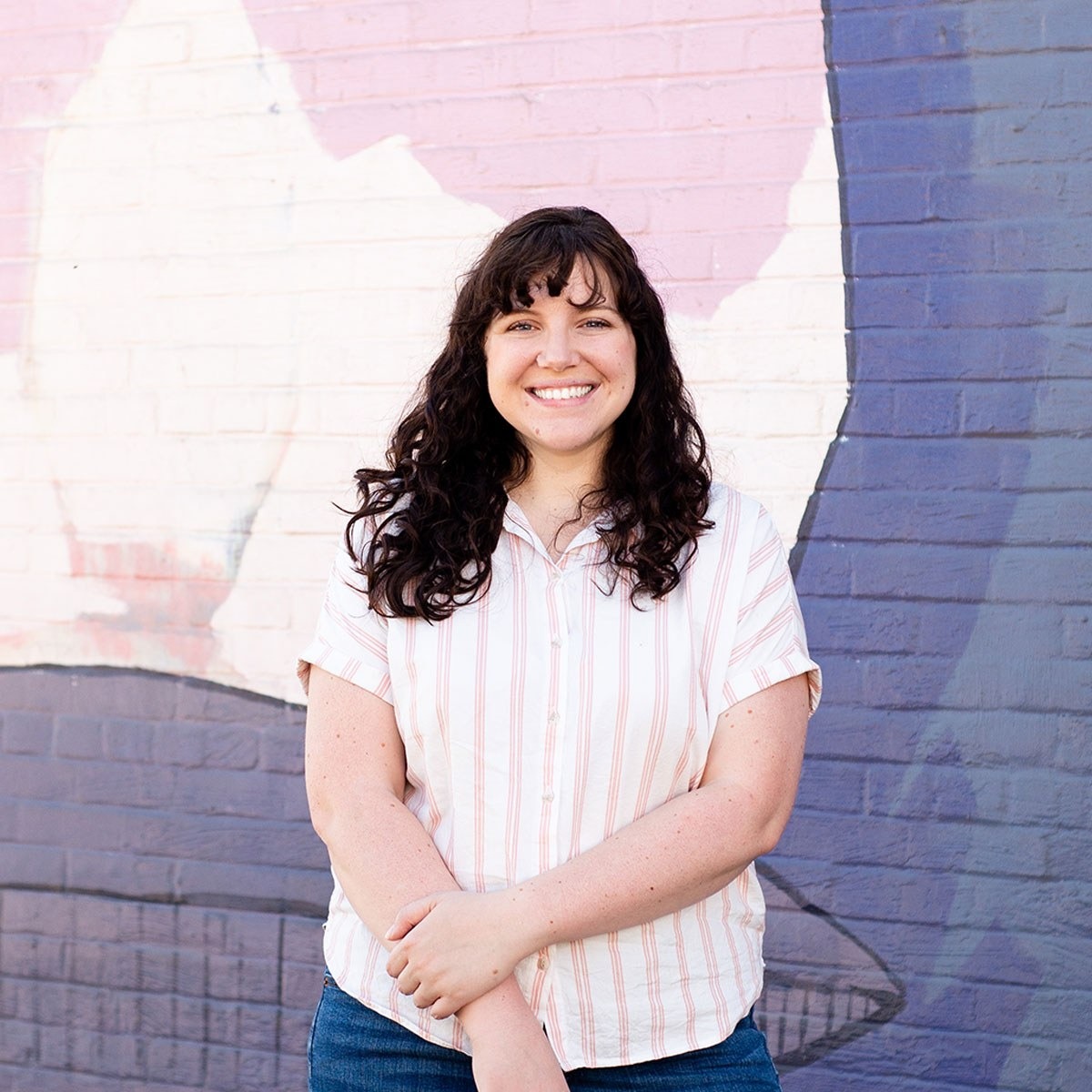 Written by:
Claire Martin
Brand Strategist & Account Executive
Healing Paws Animal Hospital recently opened their doors in Collierville, and alongside it, Paradigm launched their new brand and website. They came to us back in 2020 with the concept of their new clinic, and we developed an updated brand, messaging, and strategy for their upcoming opening.
The Story
Healing Paws shared their passion to create a veterinary clinic that was built on pet expertise but kept the small, home-town feel that was missing in large, corporate clinics. Combined with their 14 years of experience caring for pets, they approach each patient uniquely and structure their long term care plans around individual needs. They had a basic logo, but it needed to be updated to be more versatile in other uses, and they also needed a new color palette to match the interior design direction that was set. Starting with a cohesive brand from the very beginning is essential when competing with established businesses, no matter the industry.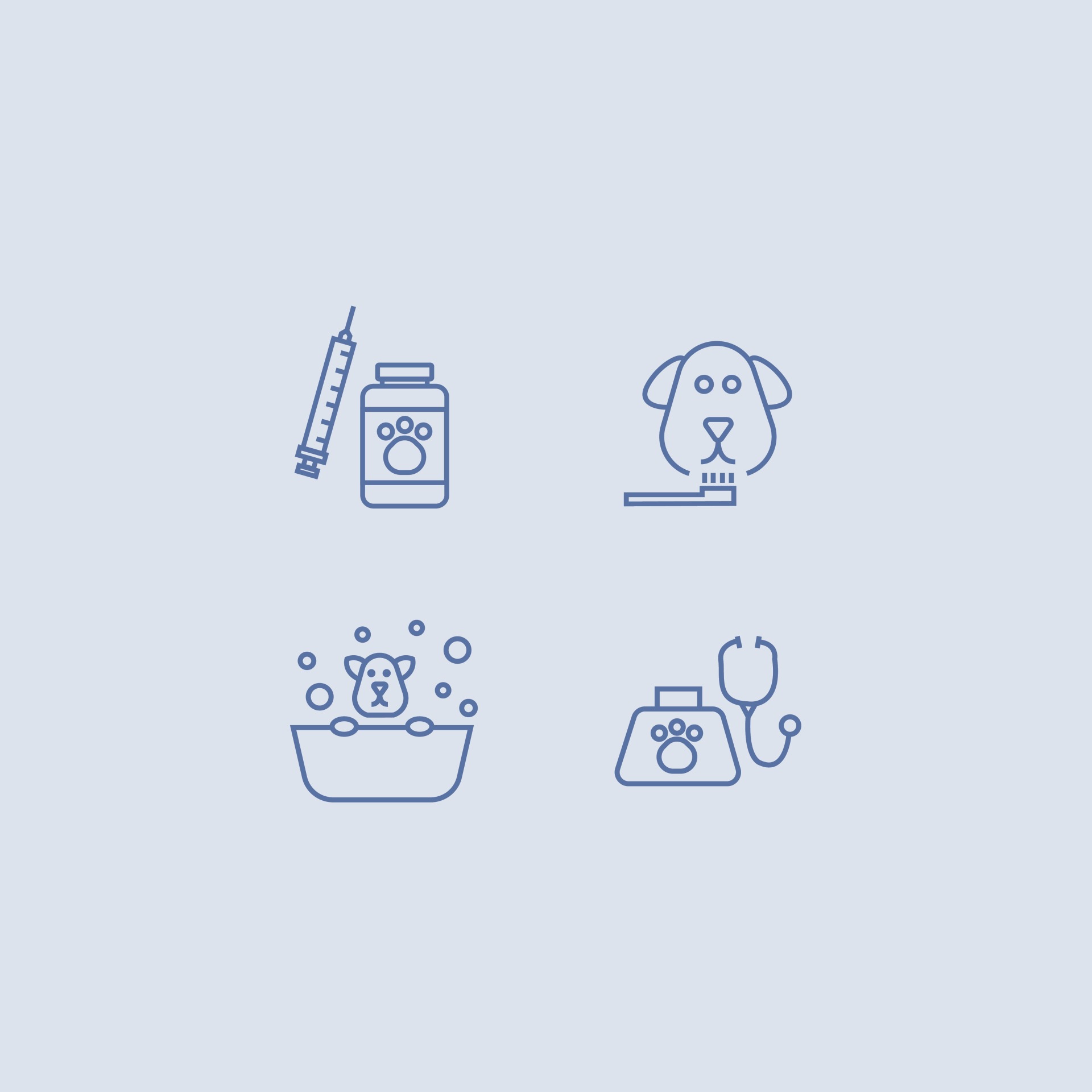 The Approach

As with most of our clients, we started this process with Healing Paws by taking them through our Blueprint Foundation approach. We delved into what makes them truly unique and strategies to position them successfully in the veterinary clinic market. Their staff works hard to develop life-long relationships with each client and pet, and that culture of care differentiates them in a market of transactional clinics. We also developed a consistent brand message to align with their passion and business goals. We took a look at the logo and color palette to confirm the new design we set would match the Blueprint strategy. As you've heard us say before, pretty pictures can only take you so far. With design work backed by strategy, we started putting the pieces into place.
The Outcome
A refreshed color palette was introduced to complement the brand new clinic interiors while also feeling friendly, fun, and professional. The dog and cat remained together in the logo, but we adjusted the proportions of the illustration to allow for more versatile applications. We also developed adorable icons for each service area and a custom pattern.
The messaging pulled together elements of Healing Paws' expertise with their individual approach for each client. With such a friendly brand, we couldn't help but add in a couple of puns.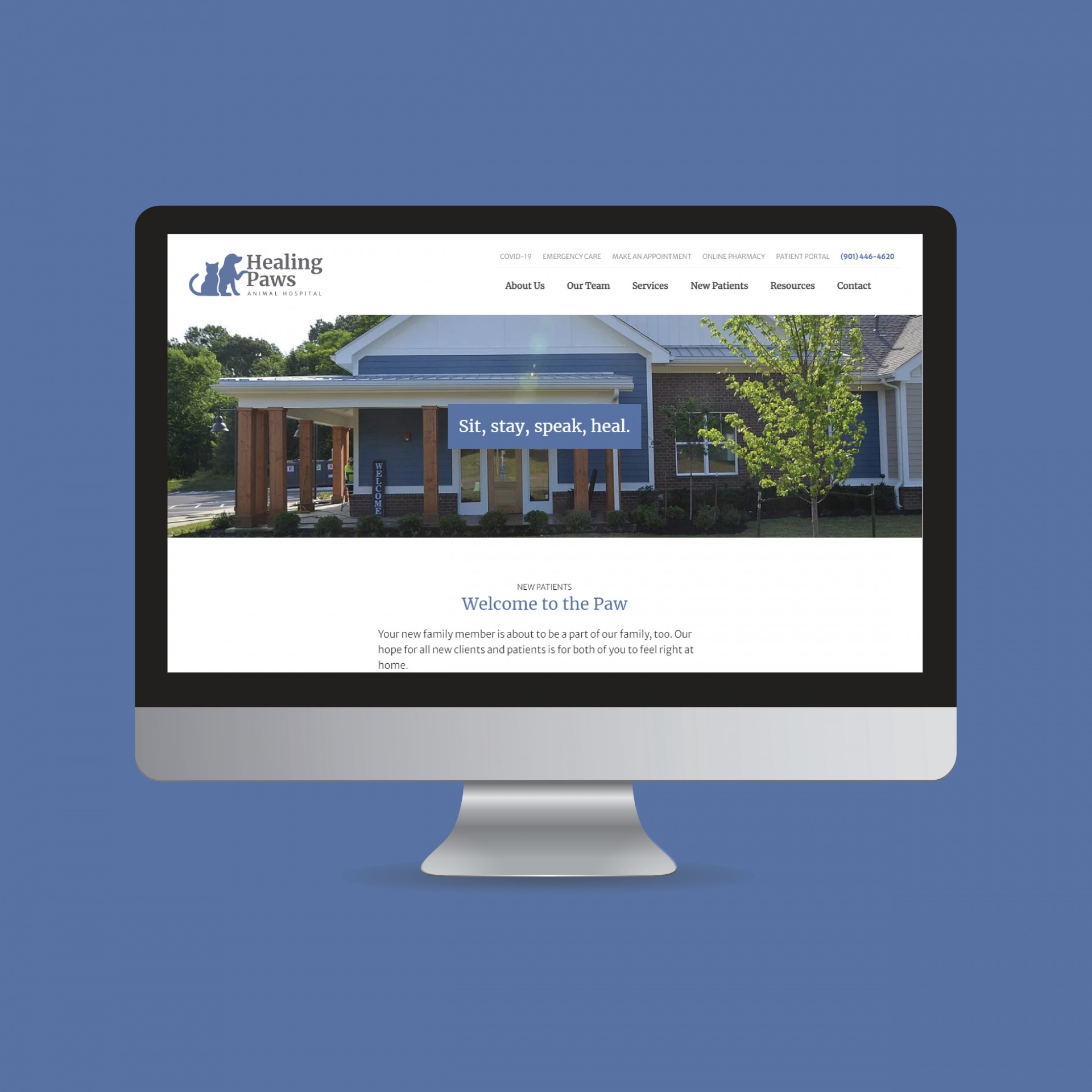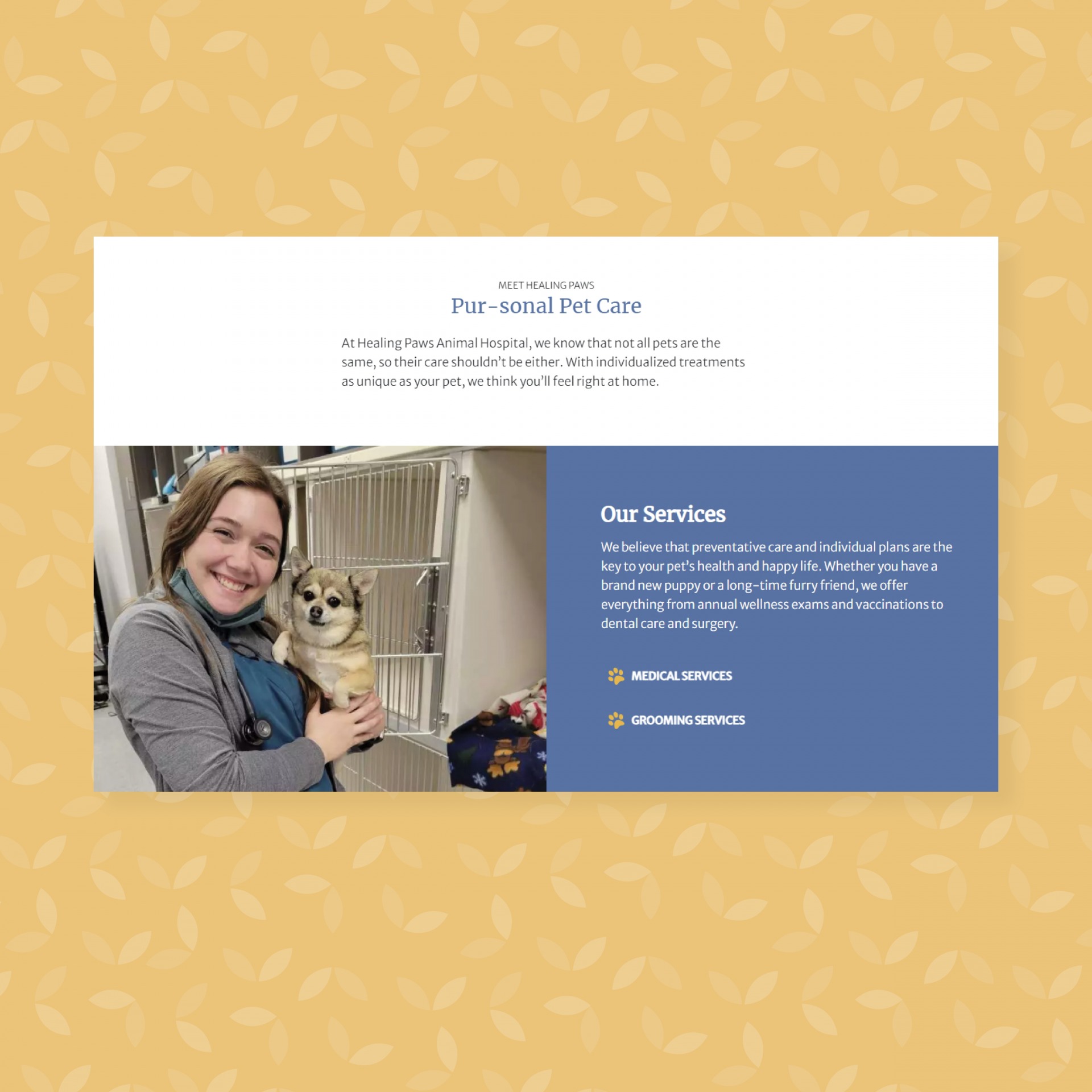 The website design follows the same strategy set forth in the logo and messaging. It's easy to navigate, friendly, colorful, and cohesive. We added a feature for a virtual tour and photo gallery, so that clients can be familiar with the space before they even set foot in the door. Patients can also request an appointment online, read about various services, and meet the team members.
Since their grand opening in June, Healing Paws has hit the ground running with new patients and long-time furry friends alike. We're excited to be alongside them on this journey and wish them the best of luck as they continue growing in Collierville.
From the start of the process, Paradigm's team understood we wanted to differentiate ourselves from similar businesses and helped us do so through branding, understanding the competitive landscape, and developing a user-friendly website. In our industry, most website providers/developers only offer cookie-cutter, templated designs. However, with Paradigm's assistance, I believe our website sets a standard of excellence in terms of layout, content, conveyance of brand identity, and ease of use.