A Look Back on 2021
Written by:
Becca Hand
Creative Director, Partner
With 2021 newly behind us, we all can't help but reflect and think "Wait, what day is it? What the heck happened that year?" Well, after doing some online digging, I was able to remember and turns out Paradigm had a pretty good year! From online conferences, to new clients, to vaccines, to hiring 3 new team members, to pie competitions, 2021 was an eventful year and one that we are extremely grateful to have made it through!
3 New Hires
2021 was very busy, with Paradigm taking on 3 new hires. It's truly a challenge to find people that are both talented and a good fit at any point, but especially during a hiring shortage! We were very fortunate to be able to find these three.
One of our long-time Art Directors, Hannah Sigler, switched to part time and with the growing amount of work we had, we were able to hire two more Art Directors; Autrey Eastman in May, and Bryan Rollins in October. We're proud to share both of their work with you soon as projects launch in 2022.
Sophie Cunningham started with us this August, assisting Katrina with digital strategy. With so much of business shifting online, this department grew tremendously last year. We're excited to be able to take on more and more digital work in the upcoming year with Sophie's help.
Awards Season
The Memphis design community has some pretty stiff competition, so every award we win at our local Advertising competition is the result of very hard work and thoughtful effort. In February, Paradigm took home 3 ADDYs; a gold for the Pyros Pizza Website, a gold for the RBR Enterprise Website, and a silver for the Allure Disney Weddings Website.
Working From Home
At the beginning of 2021, we actually started the year working from home. In March and April, all of our employees began to get vaccinated and finally by May 1st, we had our first official day back in the office. As the year continued to surprise us, we had to be very flexible with our protocols to make sure everyone felt safe and could take care of themselves when they needed to. Through the whole pandemic so far, we have only had 1 full time employee get COVID and have somehow managed to avoid an office outbreak. (Knock on wood for an easy 2022!)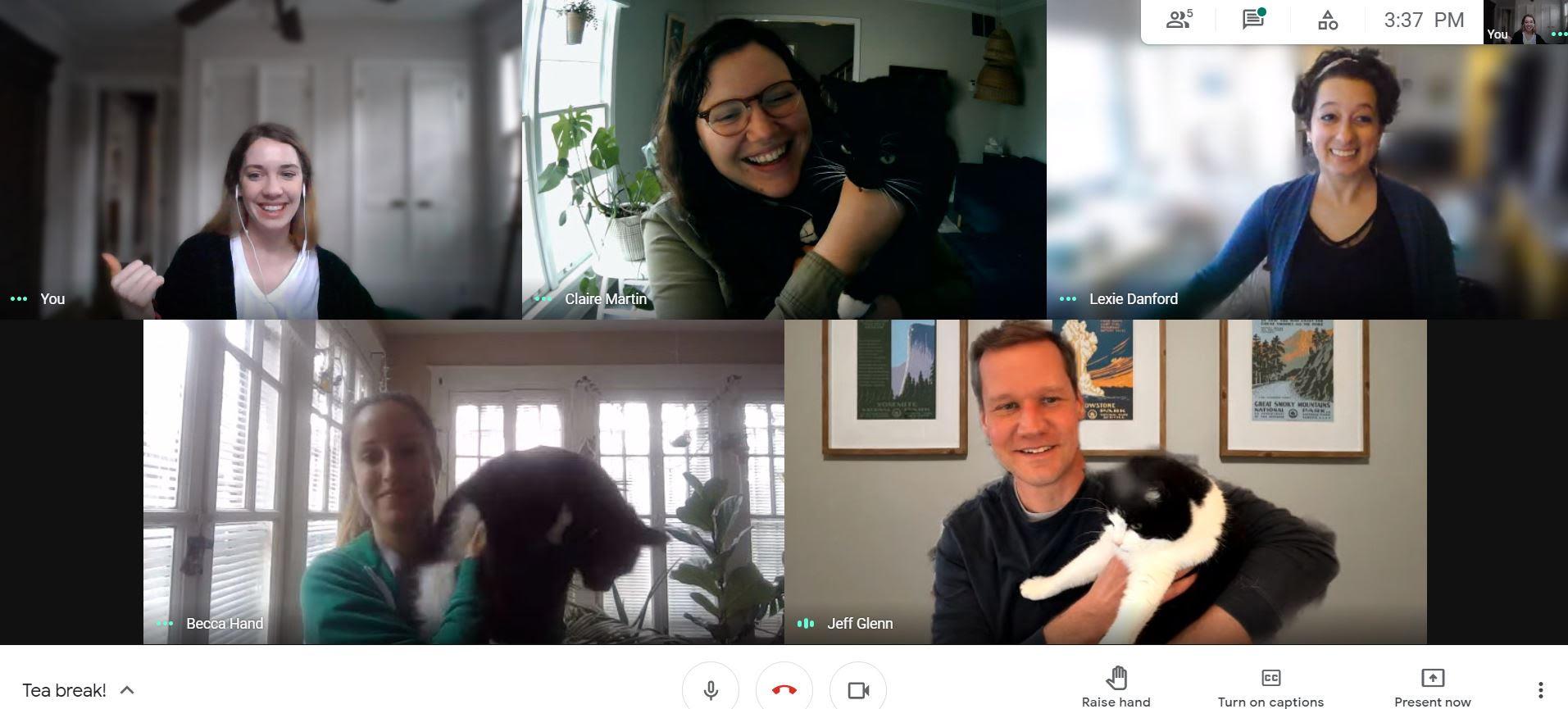 We launched our new Paradigm website, this very one you're looking at now. Ain't she something? It seems like an easy thing to do: design and code your own website when that is what you do every day, but the exact opposite is true. Our internal work always takes the back seat to our client work, so it ends up being incredibly hard to push it through (not to mention how picky we are when it comes to ourselves.) We're happy to have it done and proud of the result!
2021 Creative Works Conference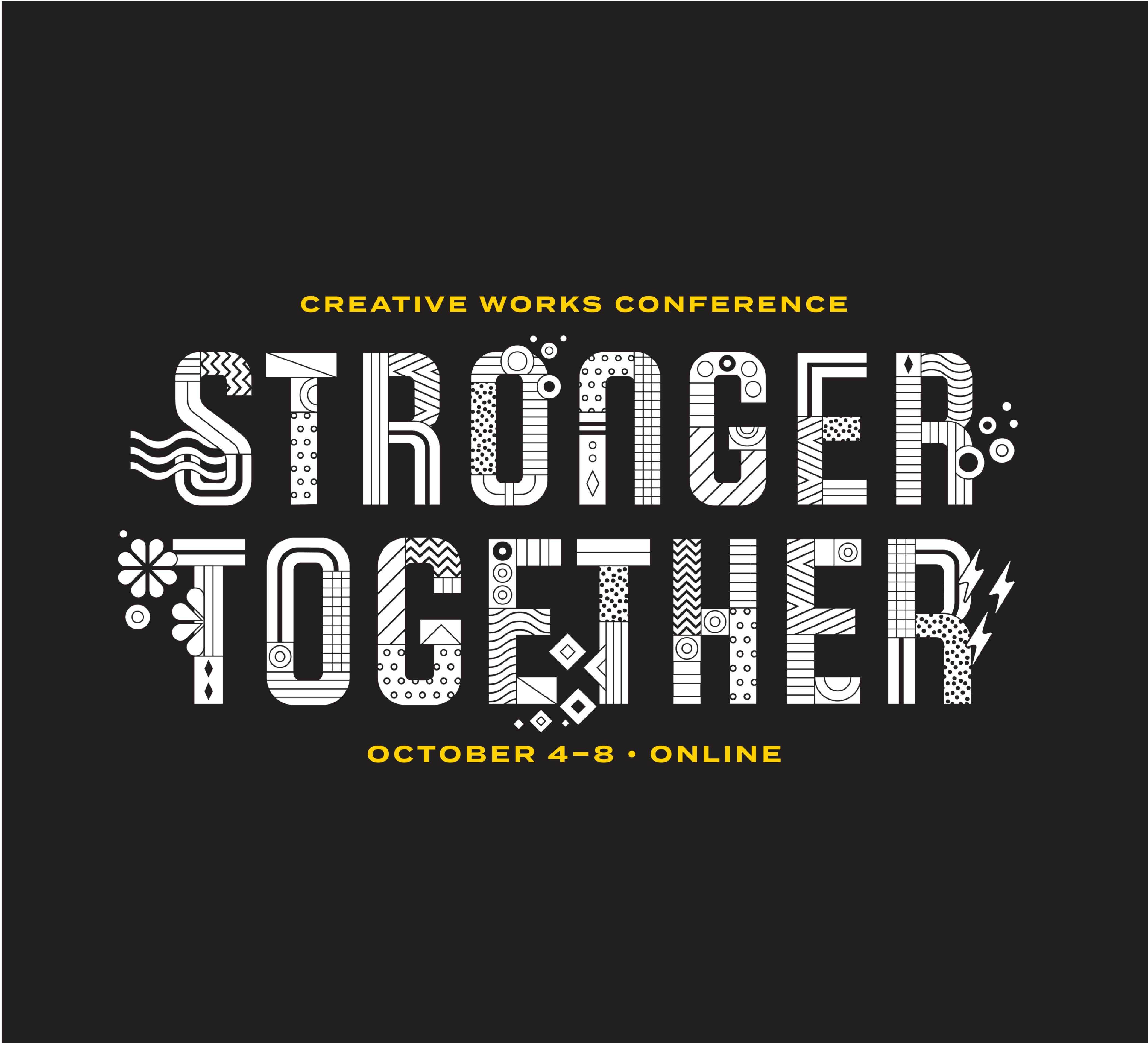 In October, the designers attended Creative Works Conference online. We heard inspiring talks by some of our idols; Jessica Hische, the guys at Young Jerks and Invisible Creature, Ken Barber of House Industries, and many others. Even with it being hosted virtually last year, it was still an amazing event with a talented bunch of creatives. Speaking for myself at least, I came away from this feeling energized after a hard year dealing with burnout.

Back Together
We also got to see each other after months apart and had to celebrate (responsibly of course). We toured Hook Point Brewery, getting to see the canning process on one of our newest designs, Cat Shot. We had many work-on-the-patio sessions on nice days, lunches together, and tea times. We bought a million donuts from Five Daughters Bakery and tried them all. We had a Thanksgiving pie competition, which Jeff won again (Insert huge eye roll here* Next year, he's going down, you heard it from me). We got to do a fancy Christmas dinner at Charles' new house. A lot of it involved eating. It was great.
In addition to all that fun, we have been creating in overdrive. Last year we made 17 logos, designed or made major updates to 24 websites, launched 18 campaigns, had 15 social retainer clients, and shot 11 videos. We're exhausted, but in a nice way. Here are some of the major milestones:
Dixon Website
After a couple years of being on hold amidst worldly chaos, we launched the new website for the Dixon. This site was a pretty big undertaking. It not only had a ton of pages, we needed it to be highly customizable as it is updated so regularly with such a diverse range of content. With this website, they can now easily design their own new pages with as many videos, galleries, and details as they need. They can add related events, articles, and exhibits that correspond to the page, color coordinate sections to their images, as well as add themed icons to different department pages to make each page feel customized, beautiful, and inspiring. See it here if you haven't yet.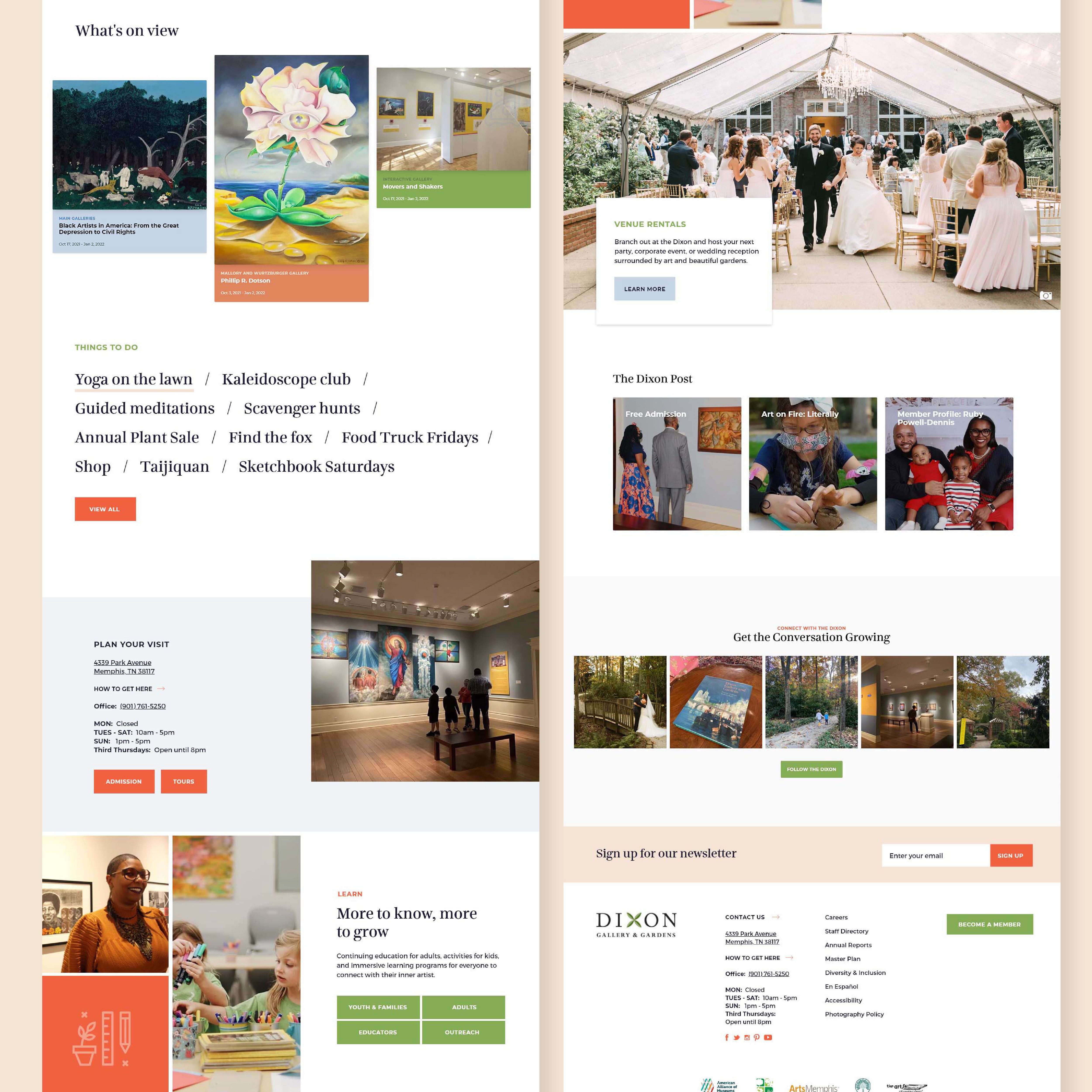 YMCA
We helped the YMCA of Memphis and the Mid South with many campaigns in 2021. We promoted their membership, their summer passes, the launch of Power40, and their free meal program for kids, Serving up Smiles. We helped them attract new candidates for hiring events, shot photos and videos to highlight their facilities, created a handbook for their Childcare program, helped them make social graphics, and designed many, many digital ads… oh, the digital ads. It was a good year for them and us. It's been nice to create work for a company that's making a positive difference in Memphis when so many people need that.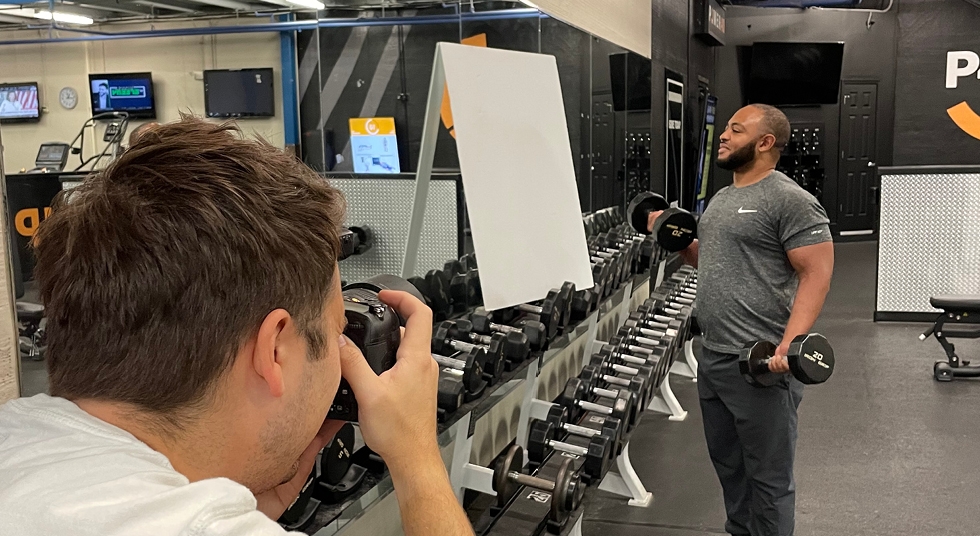 RBR videos
This year, Paradigm's video team shot multiple videos for RBR to promote their brand, including one of their newest machines, the Vortex 430. Our work took us to the fields of Illinois, Arkansas, and Mississippi, which seemed like a pretty exotic escape after many months of working from home.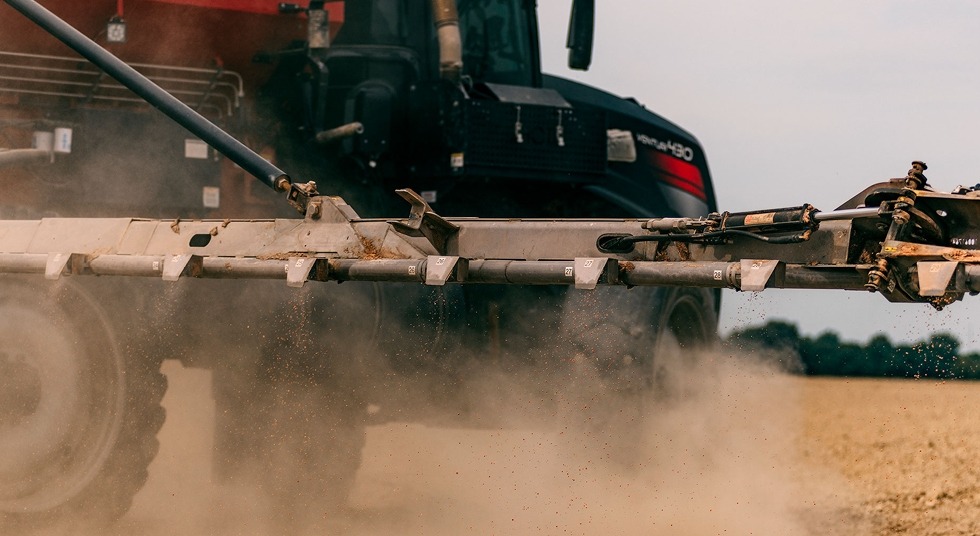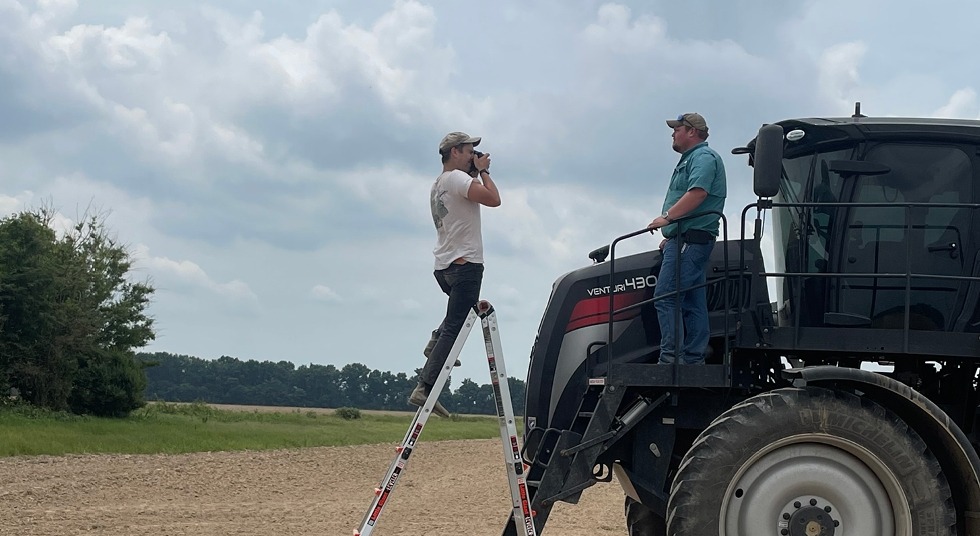 Arrow Opening
We have been working with Arrow Creative since the very beginning and were thrilled to see them move into a new midtown space this September! We helped them promote it with a new campaign, ad design and support, digital audits and recommendations, and billboards throughout the city. We also helped bring the space to life with branded wayfinding graphics and exterior signage. If you haven't yet, make sure to swing by to connect with local artists and makers.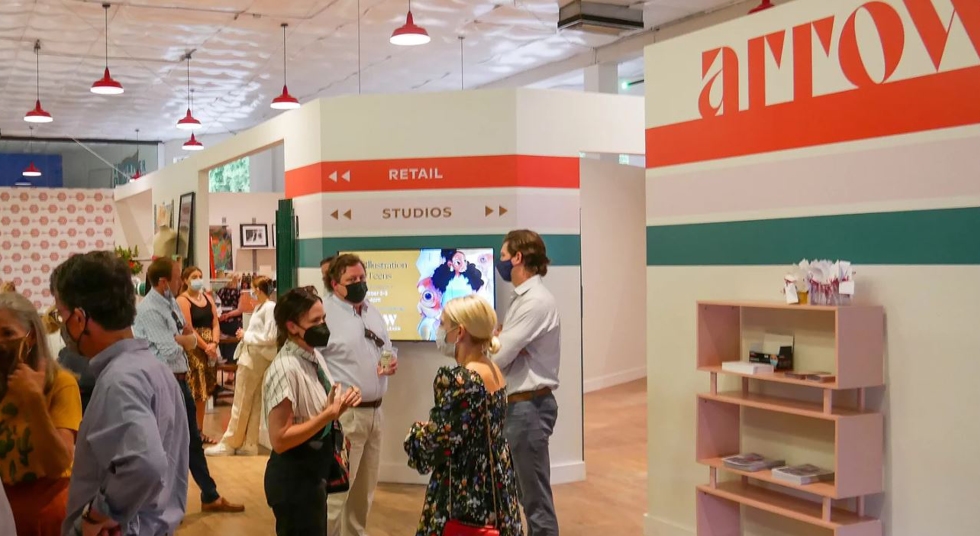 Brother
Paradigm is pleased to announce our partnership with Brother International Corporation's DTG division. From digital ads, to eblast design, collateral to website support, we helped Brother launch and promote multiple product lines throughout the year, one of which went live January 4, 2022. Looking forward to the year ahead!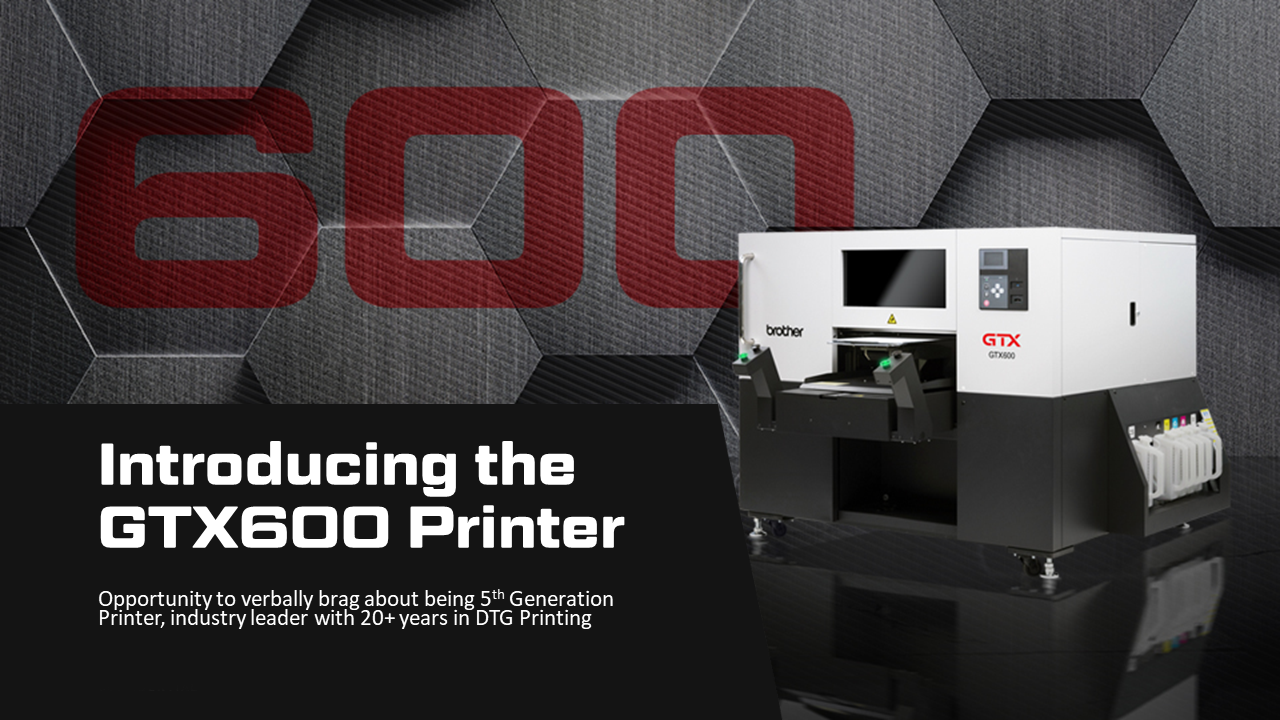 As you all know from experience, this year was not without its challenges! Obviously, what's listed here are the highlights, not the hardships, but a lot of the heartache, anxiety, and impatience was made drastically better by getting to work with this amazing group of people. It made us all appreciate what we do have, which is a lot.
We already have many exciting things lined up in 2022. We're excited to share those with you soon!