Website Builder vs Custom Site - The Pros and Cons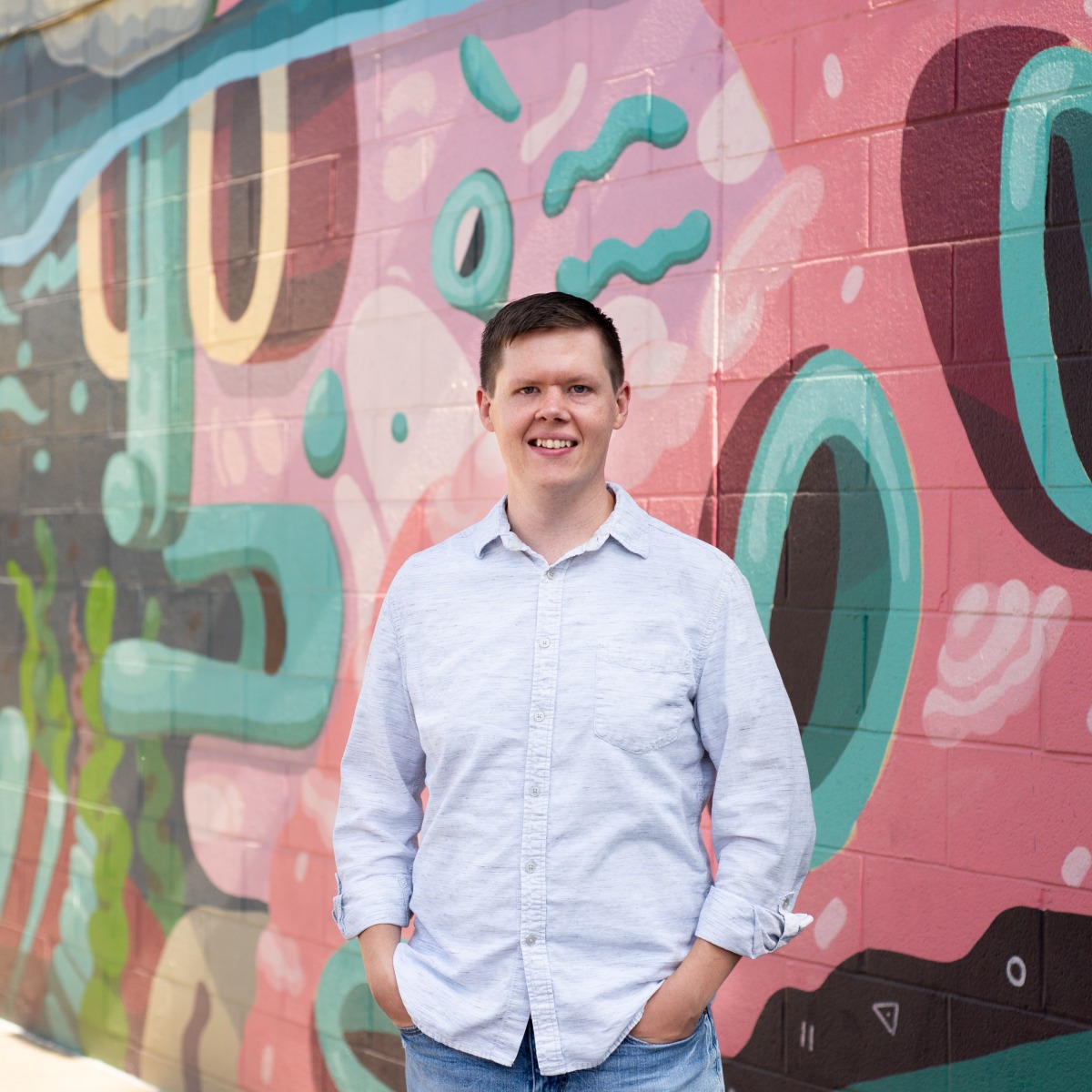 Written by:
Tyrel Witcher
Senior Web Designer/Developer
2020. The sequence of numbers that will forever cause Americans to cringe.
This infamous year caused many to have to adapt to change. For businesses, this meant figuring out how to pivot business to be online to serve their customers and continue making profits. In some cases that meant changing part of their business model to be virtual or offering reservations online to deal with decreased capacity. For retail businesses that didn't already have an eCommerce site, it was trial by fire. They needed to figure out how to sell their goods/services online as well as figure out logistics behind delivery services or safe pick-up options.
Because of this demand to quickly have a digital presence, site builders like Wix and Squarespace have become more popular. Site builders have some strong features and honestly, as a web designer, some of Squarespace's themes look pretty darn slick. So you might be thinking I'm out of a job, right? You might be wondering if web designers and developers are just going to become obsolete and outdated. Like how the iPod made CDs and records obsolete. Well, just like how old-fashioned records sound better than anything digitally recorded – there is something to be said for a custom website. So let's look at some pros and cons of both site builders and custom websites.

Website Builders - Pros
Get uP and Running Very Quickly
This is one of the biggest benefits of a site builder. Need a website? And know what you need? Well within a few clicks and filling out some information, BOOM you've got a website!
Affordable
Site Builders are pretty affordable when compared to the upfront cost of a custom-designed/developed website. But you do have to remember that with site builders a lot of extra features add monthly fees on top of the base price.
Automatic Server Management
Even if you know nothing about the technical side of websites, Wix and Squarespace make setting up a website very easy. Things like domain name settings, server setup, and SSL certificates are all either handled automatically for you or they provide an easy-to-use interface in order to control these things.
Easy Third-Party Integrations
Wix and Squarespace offer third-party integrations for things like social media, Google analytics, lead generations, Google ads, and event registration. If your business doesn't already have anything like these in place, then they can be handy because they give you a quick solution to your problem.
Easy eCommerce Options and Integrations
With the right level of account or paying an extra fee, Wix and Squarespace offer solutions for common eCommerce needs like inventory management, automated tracking/shipping solutions, checkout process, handling payments, and letting visitors create accounts.
Don't Have to Know How to Code
Another one of the biggest strengths of site builders is that you don't have to know any code to use their site editor. Wix and Squarespace let you edit your site, add cool widgets that showcase a couple of products or blog posts, or edit the general layout of the page.
Make Changes Quickly
Any design changes, adding or editing of pages, can be reflected on your live site almost instantly. Which is a big advantage if you know what needs to be edited.
Customization Options
Fine, I'll admit it. Wix and Squarespace have some good looking designs available. They also have some good options for customizing these designs. Like customizing fonts, colors, and adding images.
Website Builder - Cons
Limited List of Third-Party Integrations
Let's say your company already manages your own inventory, order fulfillments, lead tracking, or payments through some already existing service. Although site builders say they offer a way to add third-party integrations, your specific need might not be met by their "point-and-click" add-ons for your site. And in order to integrate them you might need to know HTML, Javascript, or even have to learn the site builder's custom code language. Your specific need might not be even possible because of how limiting the site builder's control panel is.
Limited SEO Options
Although these site builders offer ways to customize your site's SEO, they don't offer tailored solutions for your specific business. Some site builders offer generic suggestions to improve your SEO, but it's not going to garner the same results as if you had an SEO expert evaluate your site.
Cookie-cutter Designs
Because you're picking from the same list of designs like everybody else on this platform, chances are your site might look like a competitor's or look like somebody else's site that your customer uses. And then you'll be missing out on an opportunity to stand out and be unique. You could try to customize the site using custom HTML, CSS, or javascript, but chances are you chose a site builder because you don't know these languages. Also, there's limitations to what you can customize even if you know how to write HTML, CSS, or javascript.
Large Sites Don't Fare Well
Template designs on-site builders are built for small websites in mind. If your website requires lots of pages with a deep hierarchy, then site builders are not going to serve you well. The design of the site's navigation on these site builders can only go two levels deep. So if your site is deeper than 2 levels, it could be frustrating for your users to quickly find pages. There is also a limit on the amount of pages your site can have. Wix has a 100 page limit. Squarespace has a 1,000 page limit, but they recommend not having anymore than 400. Now that sounds like A LOT of pages but I've worked on websites before that had about 2,000 pages and at least went five levels deep.
Limited Technical Support
Site builders offer customer support and can help you with generic issues, but will not help you solve complex issues if you're dealing with adding custom integrations or editing custom code. There have been complaints about the slow response from customer support as well. And my assumption is that is due to the amount of customers these site builders have.
Difficult to Move Away From
Let's say your business has grown and you need to move away from your site builder for one reason or another. Well, unfortunately these site builders don't offer easy ways to export your site's content. From my research, Wix doesn't offer any way to export your content. Squarespace does offer a way to export content as a XML file, but some things won't be included like:
Other page types (including Album Pages, Cover Pages, Index Pages, Info Pages, Events Pages, Portfolio Pages, Products Pages, and Store Pages)
Content in page-specific headers, footers, and sidebars.
More than one Blog Page
Folders
Audio Blocks
Product Blocks
Video Blocks
Drafts
Style changes
Custom CSS
Making it hard to retrieve a copy of your content is probably done by design – it's a common tactic by software companies that deal with storing customer's content. If they own your content/data and don't offer an easy way to retrieve it and go somewhere else, then customers are less likely to go through such a painstaking manual process. Moving away from a site builder would likely involve literally copying content from your site builder's editor and pasting it into some other form.
Site Performance
Websites from site builders are notorious for not being optimized. And that results in slow loading times on your site. Load times are extremely important because the slower your website takes to load the higher the amount of people will abandon your site. Google conducted a research on website load times and found that if a site took 1-3 seconds to load, the bounce rate (a metric that means somebody makes a request to your site and immediately abandons it) goes up 32%. If the site took 1-5 seconds, then the bounce rate goes up 90%.
At Paradigm we use a tool called Lighthouse in order to measure our sites performance and to see what needs improving. Lighthouse is a tool developed by Google for auditing a site's performance and scoring it on a scale from 1-100 based on key metrics. I took a demo site from Wix and Squarespace and ran a Lighthouse audit on them to see how they performed. The "Construction Company" Wix template scored 49 for performance and the "Barbosa" Squarespace template scored 40.
See below for Wix "Construction Company" Template ran through Lighthouse audit (Image 1) and Squarespace "Barbosa" template ran through Lighthouse (Image 2)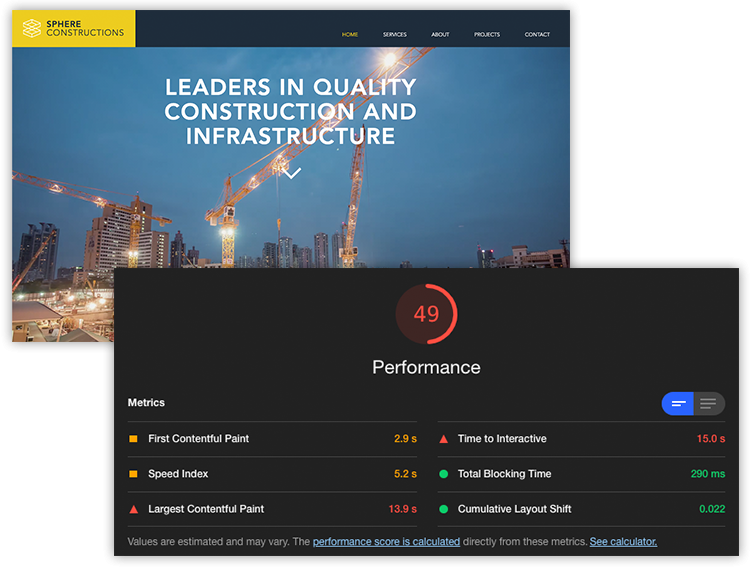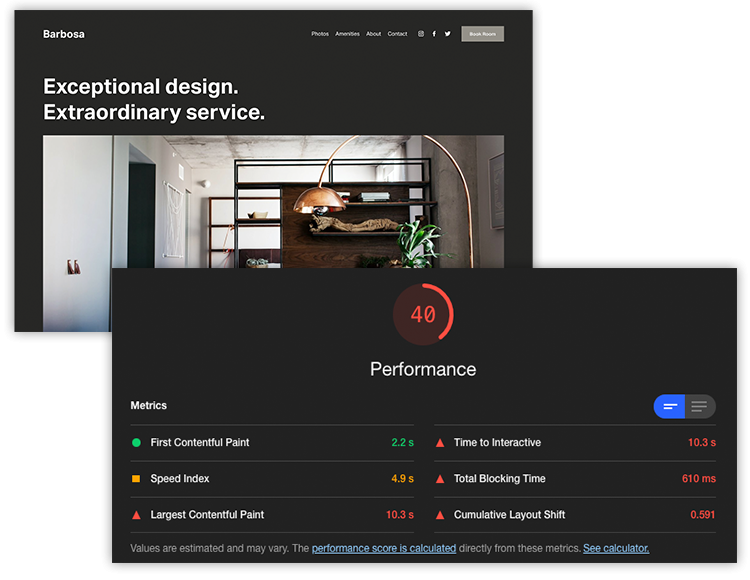 So neither is really stellar. Ideally we want to be around the 80-90 score range which would mean our site is in pretty good shape.
Custom Websites - Pros
Unique Design
This is a huge advantage. You are standing out from your competitors in the mind of your customers. With a custom site you could have branded animations or branded elements that would not be possible with a site builder – like the websites we did for Allure Bridal and Regency Homebuilders.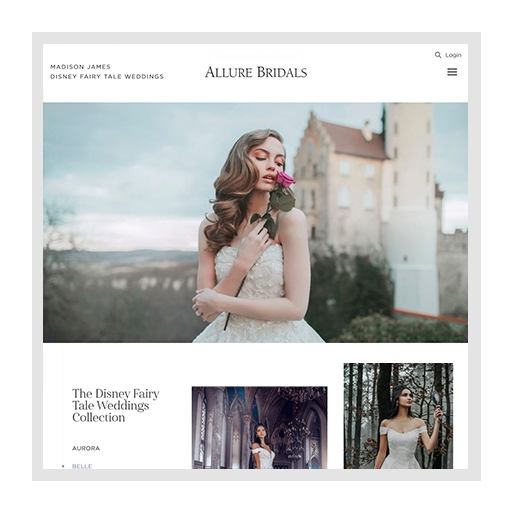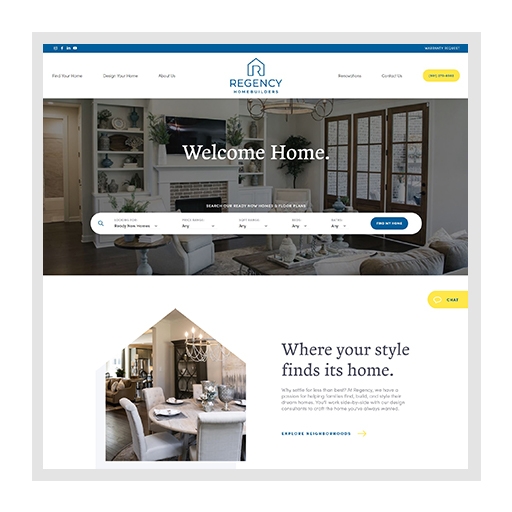 Custom Integrations
If your business already uses certain services or tools, they could be integrated into your website, allowing you to continue using your current processes.
Optimized
As mentioned earlier, load times are really important. The agency you partner with to make your site can optimize and tweak it to be performant. Your site could be lightning-fast and more optimized than any site builder could provide. At Paradigm, we pride ourselves with creating websites that not only are well-designed and intentional but also perform well on desktop as well as mobile connections.
Limitless Site Structure
If your site requires deep hierarchical structure with a lot of pages – then you've come to the right place! Because the design and development is totally up to your company's needs, it can be made to meet them.
Open-Source Platform
A benefit with a custom-designed and developed site is that it could be developed on an open-source content management system (CMS), enabling you to take your whole site and its content with you wherever. At Paradigm we are a proponent of open-source CMS options – like Craft and Wordpress. They offer great features, solid security, and this leads me to my next point...
Easy to Use CMS
At Paradigm, we develop sites on content management systems that our clients like using, which for us is Wordpress and Craft CMS. They offer an easy-to-use user interface for updating your site. For sites that we develop, you are less likely to break the mobile layouts of your site than Wix or Squarespace.
40.4% of websites are powered by Wordpress (source). One of the reasons it's popular is that it has a good user interface among other open-source content management systems and they continue to improve the CMS features. It offers content editors a easy-to-use interface for managing media files (like images, videos, and documents), editing categories/tags, and editing pages and posts – all without having to know any code.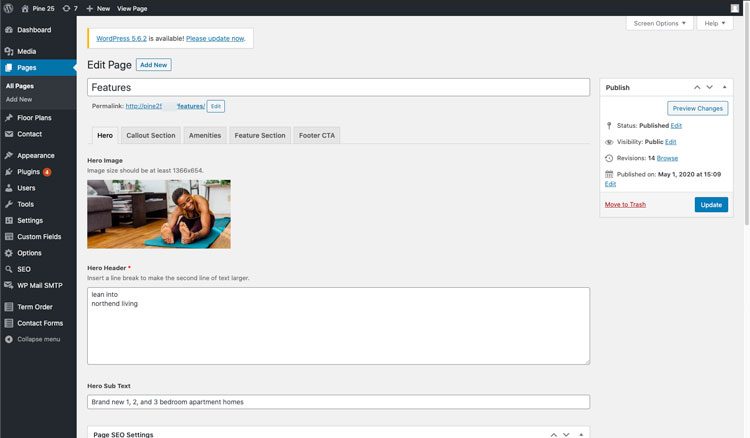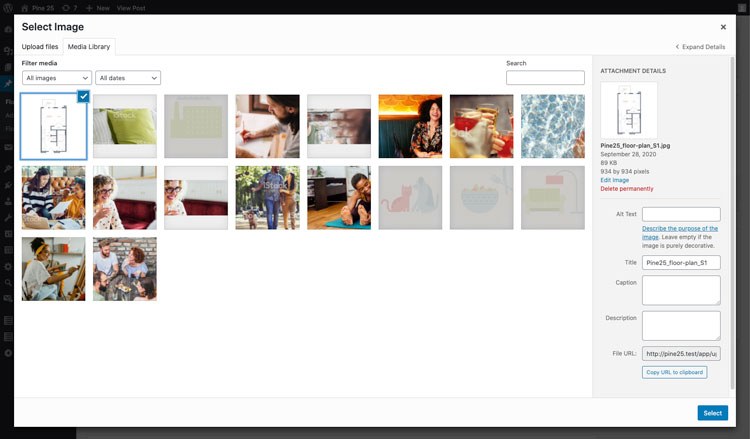 Craft is also easy to use. We love Craft more and more every day. One of the reasons our clients like it is a preview feature, that shows the content editor along with a preview of the page side-by-side. So you can see your changes in real-time without having to save your changes.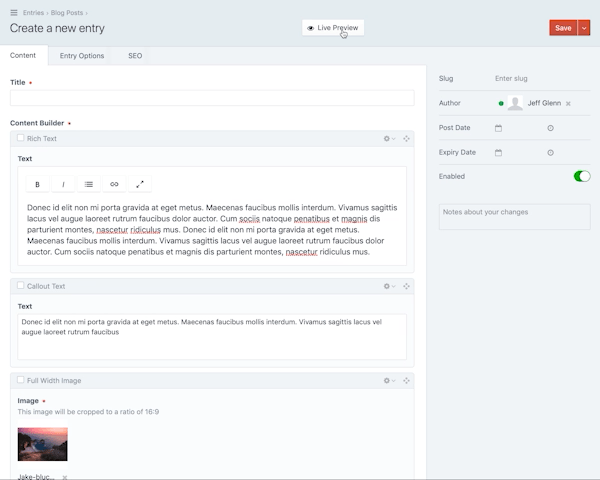 Hosting and Domain Support

Depending on who you chose to create your website, they might provide technical help. At Paradigm we believe in being not just a vendor, but a partner. So we provide any technical support involved in setting up your website. Whether that's letting us host and manage your site for you or if you have a specific need to keep hosting in-house, we will help you set it up.
Tailored SEO and Online Advertising Soultions
SEO is a necessity in order for your website to be found on Google. At Paradigm we will offer you tailored SEO and online advertising solutions in order to improve your search ranking and help your website be found.
Website Content and Copywriting Services
The nitty gritty of having a website is you need to have great content that is engaging. If you choose a site builder all of that will be up to you and your company. But some agencies like us, will help you create that content by offering copywriting services and we will add that content to your new website – making it that much easier for you.

Custom Websites - Cons
Longer Project Timelines...Sometimes
Rome wasn't built overnight, ya know? So for a well-designed, performant, and easy to update website it's not going to be as fast as a site builder, unfortunately. But the timeline of course is completely determined by the website's requirements – some might take longer than others.
Usually More Expensive Up-Front Cost
The saying, "You get what you pay for." is in play here. Your new beautiful custom website will cost more than the monthly fee of using a site builder.
So which is the right choice?
Well, just like most everything else in life, the answer is "it depends."
Your business's needs and goals are what's going to decide which is right for you. If you're a smaller business, don't have any digital presence, a small budget, and don't mind having a cookie-cutter design – then probably a site builder would be the way to go.
If your business already has a digital presence, you have custom needs for processes (like lead generation/tracking or event registration), want complete control over your brand, maybe performance and search ranking are important to you, or want to ensure you own your site and it's data – then a custom-designed and built website is probably the best option.