Alex Williams
Art Director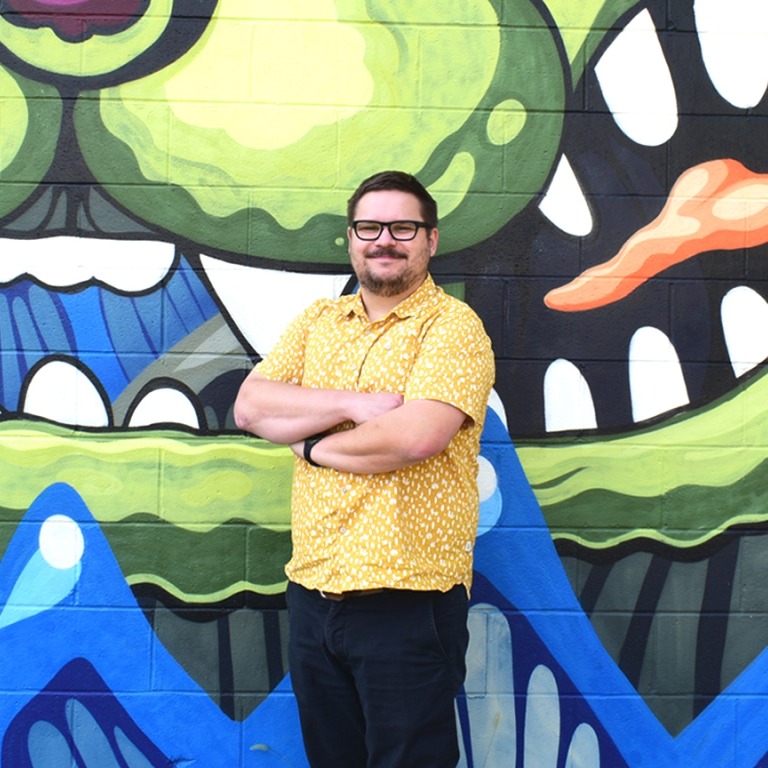 How did I get here?
I grew up riding around Pittsburgh in my Dad's plumbing truck and wound up in Memphis by way of Western New York, Madison, Wisconsin, and Seattle. Along my road to Paradigm, I studied printmaking, painting and graphic design, worked at community print shops in Pittsburgh and Madison, and built custom neon signage in Seattle (they need nice bright lights there, it's really dreary). I also built part of a pirate ship inside a building for an Escape Room experience.
All the while, I was designing in various capacities, whether it be a user experience in an Escape Room, the perfectly accessible wiring layout inside of a small neon sign cabinet, or mixing just the right color for a screen print. I have always been obsessed with how people interact with and react to the world through design and art.
When I'm not moving pixels or vectors around on screen I like to work with my hands, which can include drawing, pulling screen prints, casual carpentry projects around the house, or weekend woodworking (I can do some stuff). I have a reading chair at home with worn-out arms and two cats Ralphie and Sal, who have been recently displaced as the House Babies by my daughter, Willa. The cats sleep in my reading chair now.