Charles Gaushell
Principal/Founder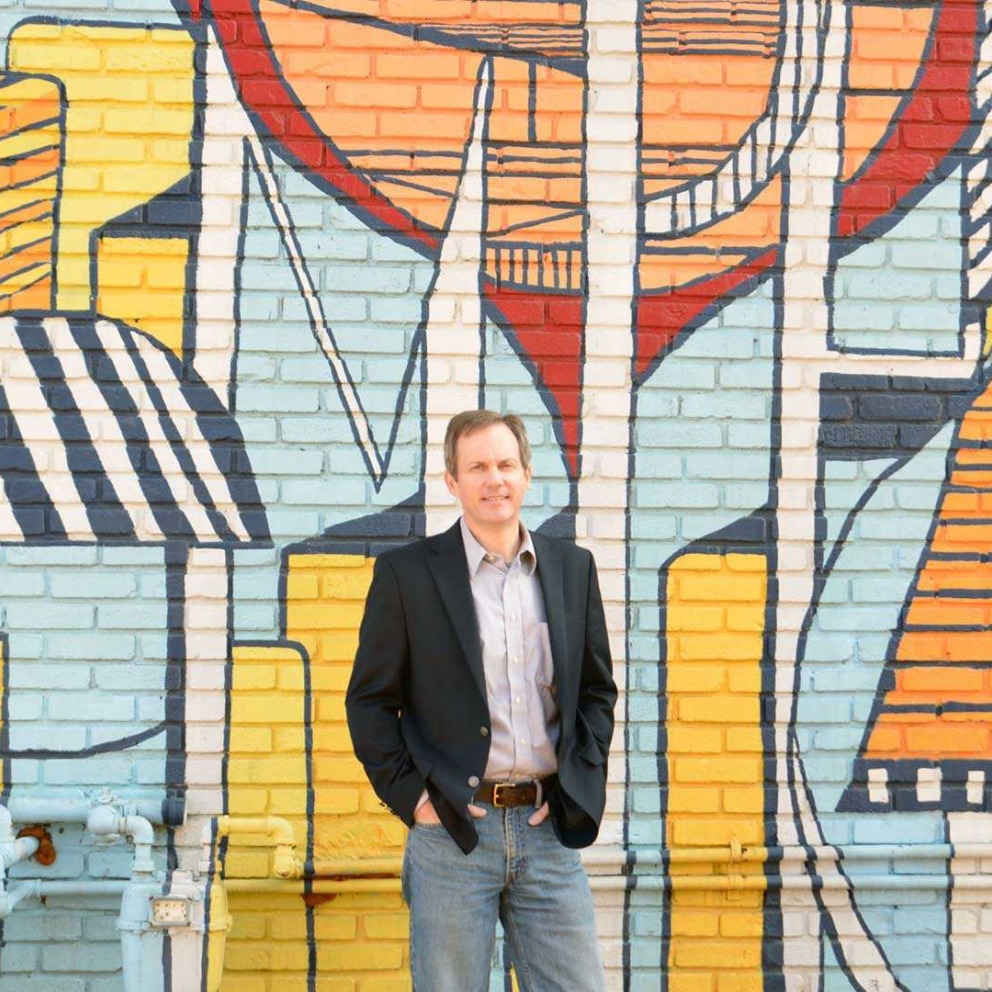 I went from designing buildings to designing brands.
Husband, father, designer, illustrator, brand strategist, cancer survivor. Originally I was an architect, designer, and illustrator, but somewhere along the line I fell in love with helping companies tell a better story and stand out from their competition. I've been in the branding and design biz for over 30 years, which makes me seasoned, not old.
At Paradigm I spend most of my time on creative direction, branding strategies, along with a bit of photography, 3D illustration, and environmental design. I love helping clients tell their stories and developing those relationships to create strong partnerships. I think I've worked on every project type possible - restaurants, health care, non-profit, beer, boxing, artisan soap, and even a haunted house - all at the same time! Basically I'm our most mysterious (and divergent) employee.
If I'm not jumping on a conference call or running back and forth from client meetings you would maybe find me sitting on Rosemary Beach with my family, backpacking in the mountains, watching the Louisiana Tech or LSU games on my Android (sorry Apple). I help at church with first grade and enjoy copious amounts of pizza- hold the gluten though.