The Provost
The Provost is a new community designed to offer residents a walkable, sophisticated lifestyle with elevated amenities and Southern sensibilities. Committed to being a part of the fabric of the tight-knit Southaven neighborhood, The Provost has premier onsite offerings for residents, and uncompromising attention to detail in the design, styling, and finishings of their one and two-bedroom apartment homes.
Located near Silo Square and Snowden Grove, wide sidewalks and manicured grounds will give those living at The Provost direct access to some of the best shopping and dining in Desoto County, without needing a car.
The team from Fogelman and McNeill (who we've worked with in the past on Thornwood) approached us to partner with them on this new project in Desoto County near Silo Square and Snowden Grove. We needed to capture the upscale nature of this project, while still creating a brand that is welcoming and approachable. Additionally, we wanted to capture a slight academic feeling with the brand, connecting to the history of the name "The Provost".

We worked with them on branding, messaging, creating a custom landing page, and creating eye-catching collateral.
For their custom landing page, we needed to highlight details and features of the apartments as well as highlight the neighborhood, and the commercial leasing, all within one seamless, single-page site.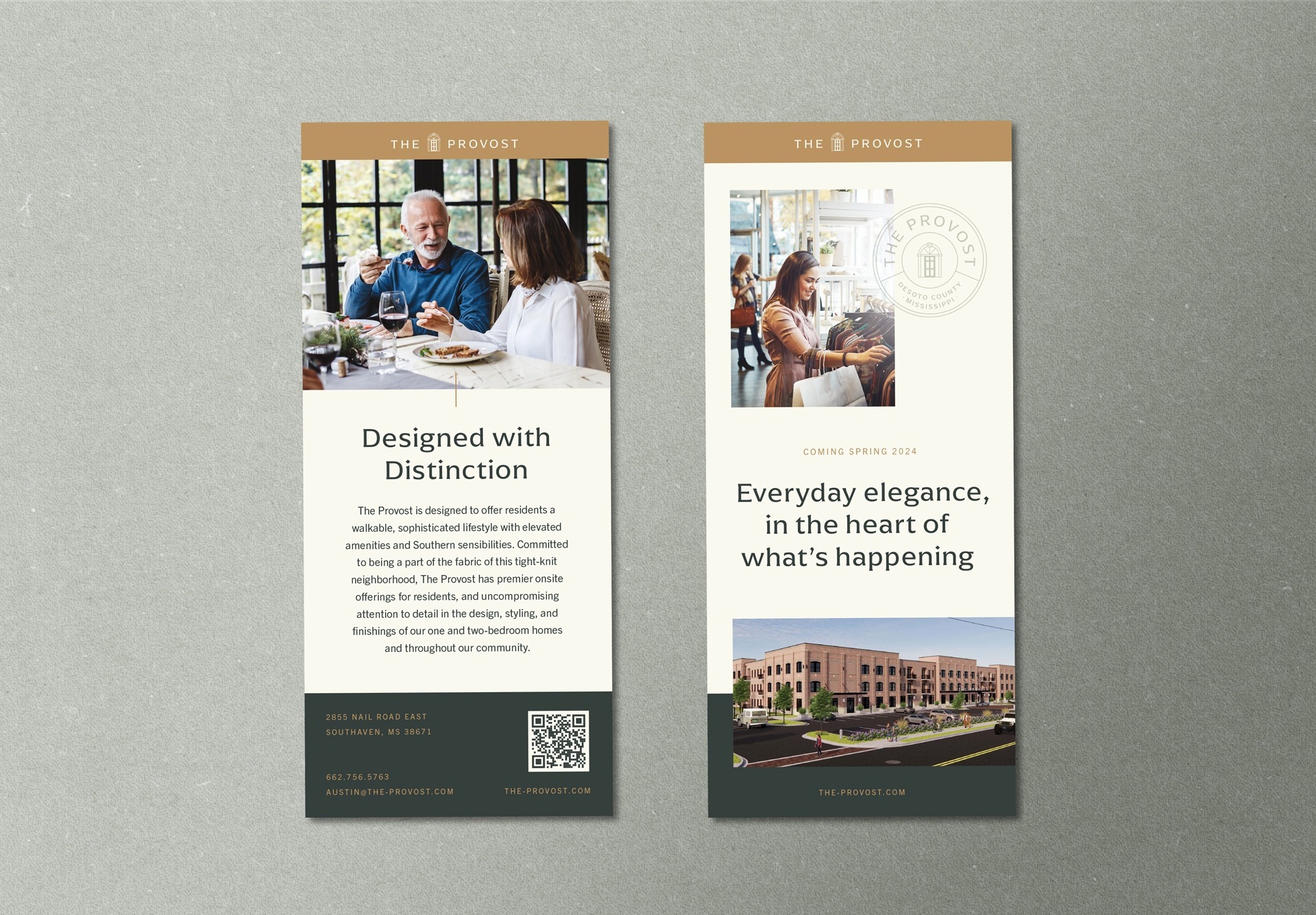 Collateral and Stationery
For the collateral for The Provost, we wanted to keep the high-end feel going through the finishes included, while also making it easy for viewers to reach the website through the integrations of QR codes on both the business card and leave-behind card.